Our Deed of Adherence template:
Protects minority and majority shareholders
Includes full guidance notes
Use with any UK company
Drafted by an expert UK lawyer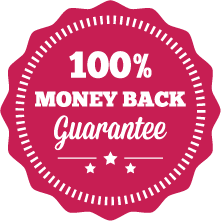 How Does It Work?
1. Download

2. Edit

3. Print

4. Sign
This template deed of adherence is for when a new shareholder receives shares in a limited company that already has a shareholder agreement in place.
The Deed ties the incoming shareholder to the terms of the existing shareholders agreement.
Drafted by our co-founding lawyer David, this document is drafted in plain English and comes complete with detailed guidance notes. It takes most people no more than 20 minutes to complete the four-page agreement.
There are many details to take care of when you are starting a business. If you are going to incorporate you will have to have Articles of Association, Shareholders Agreement and possibly a Business Transfer Agreement.
If you have all these things in place and then you require another shareholder to be added you will need a Deed of Adherence. This document will enable you to add this new shareholder to an existing shareholders agreement. We offer this template at a great price so that you can do it yourself without a huge cost to your business.
When To Use This Deed
One reason that you may have a new shareholder that needs to be added could be that a shareholder has sold their shares. This new person would then become the new shareholder and have to be added through the Deed of Adherence.
Although this is one reason you may have to add a shareholder it isn't the only one. In business you never know when you might have need for a Deed of Adherence, and when you purchase this document from us you can use it again and again. Our template is downloadable so it is always there when you want it.
Using Deed of Adherence Template
Our template can be purchased and then downloaded in Word format to your computer. From there you can edit the template to produce your final document.
Please note that as this document is drafted in the format of a Deed the signatures of the parties must be witnessed by an independent person.
Before transferring or selling their shares the shareholder you will need to make sure it is permissible under the shareholder agreement. Generally this is not a problem, but it should be checked out before the need arises.
If the person wishing to obtain the shares is vetted or permitted to hold the shares you can use the Deed of Adherence. Any new shareholders that have been admitted must follow the original Shareholders Agreement.
The company will be unable to register the new shareholder if they haven't signed the Deed of Adherence so you really must have this document on hand.
As with the rest of our do it yourself legal document templates, the Deed of Adherence can easily be customised to suit you.
All our documents have been drafted by specialist UK lawyers, so that you can be sure they are legal in the UK. The legal information within the template will ensure that you and your business are protected when shares are transferred. Making your business documents easy to buy and use is our commitment to you.