Loan Agreement with Guarantor
Our Loan Agreement with Guarantor template:
Includes guarantor provisions

Solicitor-drafted for reliability

Clear, plain English
Full satisfaction guarantee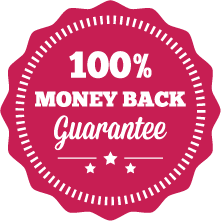 How Does It Work?
1. Download

2. Edit

3. Print

4. Sign
This Loan Agreement With Guarantor template is a variation of our standard loan agreement template. It comes with additional provisions to enable you to require a further person (or company) to stand as guarantor for the loan – the guarantor will guarantee the performance of the contract, in the sense that they will be responsible to see that either (a) the original borrower repays the loan and interest or (b) the guarantor will have to do so instead. For this to be of real use, the guarantor needs to be a person with suitable financial wherewithal (even more so than the borrower).
Using our Loan Agreement With Guarantor template
The template has been drafted so that it can be edited to make provision for the loan to be:
interest-bearing, or
interest-free.
You can amend the template so that the loan is for:
a fixed period, or
repayable by instalments, or
repayable on demand.
The loan agreement can be between companies or individuals.
It is downloadable in Word format. It includes full guidance notes, which make it exceptionally easy to complete. You then just need to print it and have all the parties sign the document.
Guide to our Guaranteed Loan Agreement
The majority of this template is the same as our standard loan agreement, so please see the guide to that template for a guide as to its main provisions. Below we have listed the clauses that are different in the Loan Agreement With Guarantor template:
An additional parties clause is included where you can insert the details of the guarantor and there is also a place at the end of the agreement for the guarantor to sign. In addition there is one extra clause:
7. Guarantor – This is the clause under which the guarantor gives the lender a guarantee that the borrower will comply with the terms of the agreement and repay the loan. Note that no guarantee is valid if only verbal – it must be in writing for you to be able to rely on it in court (section 4 of The Statute of Frauds 1677).
If you want to read more about loan agreements in general, then have a look at Wikipedia.