Our joint venture agreement template:
Drafted by an experienced UK lawyer
Legal peace of mind at a cost-effective price
Suitable for any JV company in the UK
Full guidance notes included for easy drafting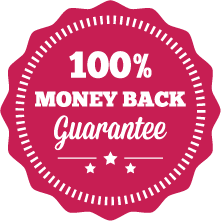 How Does It Work?
1. Download

2. Edit

3. Print

4. Sign
Our template for a joint venture agreement is designed for use when businesses or individuals are joining together to create a joint venture (or "JV"). Such agreements are also known as shareholders agreements or JV agreements. This template is for use when the joint venture is being run through a UK limited company.
A joint venture agreement sets out the duties and rights of each JV party. It is an essential contract to put in place whether you have a start-up or an established company. The agreement sets out how the JV parties will operate the joint venture company, how to resolve a dispute between the JV  parties, how the company is valued and what is to happen if a JV party wants to pull out, among other things. If you are still in any doubt over whether you need a joint venture agreement, please click on this link to our separate blog article that explains the need for one in the context of a shareholders agreement: https://www.legalo.co.uk/blog/5-reasons-business-needs-shareholders-agreement/.
The template is straightforward for you to complete and comes with detailed guidance notes to lead you through all the clauses of the agreement. You can view an abbreviated version of the guidance notes here for our template shareholders agreement.
If you put in place a written contract between the JV parties it will be a huge assistance to the smooth running of the JV company and in nearly all cases avoid the need to use expensive lawyers if anything goes wrong later, e.g. the parties falling out.
The download includes 2 different versions (each with its own guide), so you can be sure of obtaining the right version for you:
a template for companies with just 2 shareholders; and
a template for companies with more than 2 shareholders.
While most of our templates have not been adapted for use in Scotland, this one has, so you can use it for a company that is registered in Scotland.
How To Produce Your Own Joint Venture Agreement
David, our co-founder and experienced commercial lawyer, has drafted many of these agreements for past clients and brings his experience to bear in creating a great legal template for you. At 14 pages in length, this agreement provides robust protection for all JV parties, whilst remaining clear and simple to complete.
This joint venture agreement template is downloadable in Word format and can then be edited to your requirements quickly and simply.
The guidance notes, that are included with the document, lead you through each clause in the agreement. With the help of the guide, you should only need a couple of hours to adapt the template for your agreement.