Letters of Wishes – Your Top Questions Answered
Posted by David Cammack on August 13, 2019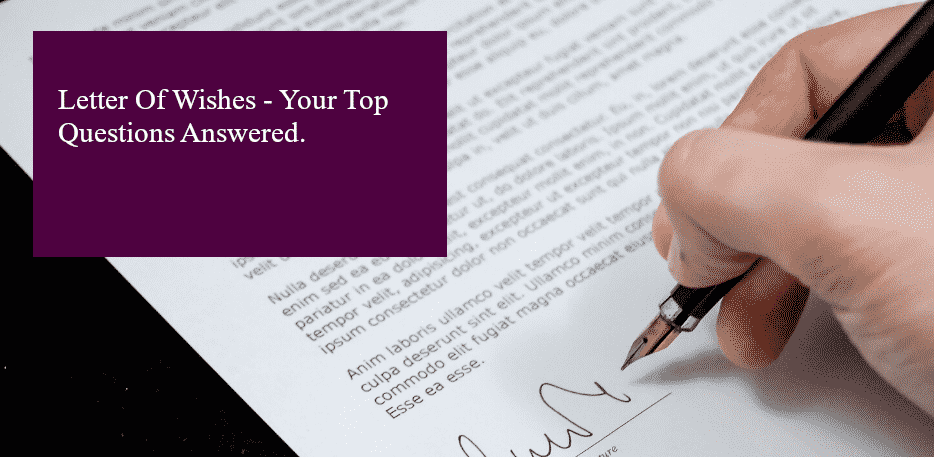 If you're unsure about what a letter of wishes is or what its purpose is, whether you need one, or what it should contain, hopefully this article will answer your questions. Here we answer the most popular queries from the Internet on letters of wishes.
1. What is a letter of wishes?
A letter of wishes is a supplement to a Will. You would only use one if you have already written your Will. In a letter, you would normally deal with more minor matters. Things that perhaps were not covered in your will. You can then use the letter to express your preferences on these minor issues. This might cover aspects of your funeral or the making of small gifts of personal possessions to your friends and family.
2. Is a letter of wishes legally binding?
No. If you want the matters in such a letter to be legally binding, then instead you need to amend your will. You can do that by either writing a new will or amending your existing will with a codicil. Either route is straightforward using Legalo's templates and also binding on your executors.
3. Does a letter of wishes have to be witnessed?
No. Unlike a Will, where you must precisely follow the rules as to how it is validly made and witnessed, the letter can simply be signed by you with no witnesses. It is not legally binding, so does not need signing in a legally-binding way.
However, what you should ideally do with your letter of wishes is two things: (1) store it with your will and (2) make your executors aware you have made one.
4. How to write a letter of wishes
If you now know that you would like one, then the easiest way to write one is by using a Legalo template. You can find our Letter of Wishes template here: just click on this link.
Priced at just £9.95, it will only take you a few minutes to use. The guide that comes with the template makes it clear what to do, how to use it and where to store it. However, just in case you need any assistance with it, we also offer a free helpline to help you use it. So don't delay, when you can write yours today.
Get Legal & Compliance tips straight to your inbox, free!