2022 Employment Law Predictions
Posted by David Cammack on February 24, 2022
Employment Law Predictions for 2022
We hope your 2022 has started off better than 2021. Here are our new employment law predictions for 2022.
Employment Bill
The Employment Bill, which had been months in the making, was not passed in 2021. Will it be approved by Parliament at some point during 2022?
As a reminder, the Bill includes several changes to the employment law framework, including:
Changing the default setting to flexible working, to make work-life balance the new norm.
The creation of a single labour market enforcement agency, which is responsible for safeguarding fundamental rights for vulnerable workers.
Mandatory sharing of all restaurant tips (gratuities and service charges) with their employees;
Pregnant employees and those on leave of absence for six months after the end of their parental leave, as well as parents who take adoption or shared parental leave, should be entitled to secure redundancy protection (i.e. the right to an appropriate alternate employment).
Carers will be able to take one week of unpaid statutory leave each year under the new law, which also extends their rights to paid carer's leave and a carer's tax credit.
Parents will be able to take statutory sick pay of up to 12 weeks for neonatal care under the new legislation.
After 26 weeks of employment, all employees should be allowed to seek a more predictable and stable employment agreement.
No specific dates have been set, but the government has stated that the Bill is still on its agenda and that it will begin and/or respond to various consultations on particular aspects of the Bill. Keep an eye out…
Statutory rates of pay
The Department for Work and Pensions has proposed fee changes to the statutory benefit payments that will come into effect in April 2022. In particular it will be:
£99.35 per week for statutory sick pay (SSP); and
£155.66 per week after these additional benefits, which include statutory maternity pay, paternity pay, adoption benefit, and shared parental leave Payouts under the Statutory Maternity Leave and Parental Leave Act 2018 will be calculated on this basis.
The first Sunday in April is when the rate normally goes up, which would be 3 April 2022.
The National Minimum Wage (NMW), National Living Wage (NLW) and National Insurance Contributions (NICs)
These are the three main minimum wage rates in the United Kingdom.
From April 2022, the NLW for employees aged 23 and up will increase from £8.91 to £9.50.
NMW rates will also rise as follows:
21 – 22 years old: £9.18.

18 – 20 years old: £6.83.

16 – 17 years old: £4.81.

Apprentice rate: £4.81.

Accommodation offset: £8.70.
However, the government has also stated that NICs will rise by 1.25% for most people from April 6, 2022, in order to raise cash for the National Health Service (NHS) and social care sector.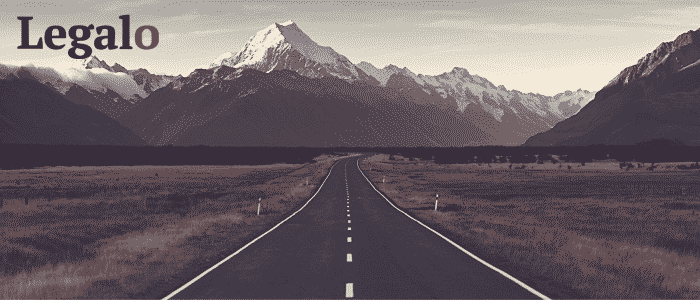 Mandatory vaccinations
The requirement for healthcare professionals to be vaccinated against the Covid virus (unless exempt) took effect on November 11, 2021. From April 2022, vaccinations will become required for healthcare workers with face-to-face contact with patients and service users unless they are exempt, as previously reported. The legality of this was questioned in a judicial review in late 2021 and the court upheld it as valid.
Return to full right-to-work checks
On April 5, 2022, the Home Office's adjusted right-to-work checks system (which had been in place throughout the COVID-19 epidemic) will come to an end. Employers must resume doing full right-to-work checks, using original documentation after that date.
Gender pay gap reporting
The gender pay gap is the difference in average earnings between male and female employees. From 2021, organizations with 250 or more workers must publish an annual report disclosing their gender pay gap. The enforcement deadlines were extended in 2021, but they will revert to normal timescales in 2022, i.e.:
The deadline for public sector employers is 30 March 2022, with a snapshot date of 31 March 2021.
4 April 2022 is the deadline for businesses and voluntary organizations in the private sector, which will be a snapshot date of 5 April 2021.
Ethnicity pay gap reporting
The anticipated publication of ethnicity pay gap reporting is still under review. It's possible that the response to the 2018 consultation on required ethnic pay gap reporting will be released in time for the House of Commons' debate on the Employment Bill in July.
Workplace sexual harassment
On July 21, 2021, the government released its response to the consultation on workplace sexual harassment. The response states that the government will implement a duty for employers to eliminate sexual harassment and new protections against third-party harassers (e.g., vendors and clients). It's also considering whether to extend the 3-month time limit to 6 months.
Tribunals
The Tribunals are still dealing with a large queue of cases caused in part by COVID-19. During the height of the epidemic in 2020, Tribunals began utilizing technology and remote working, but it appears that they have moved back to reinstating in-person hearings where feasible in recent months.
So those are our new employment law predictions for 2022. Whatever else 2022 brings, we hope yours is much better than 2020 and 2021.
Get Legal & Compliance tips straight to your inbox, free!