Lodger Agreement With Guarantor
Our Lodger Agreement with Guarantor template:
includes a guarantor
solicitor-drafted template
full guidance notes included
100% satisfaction guarantee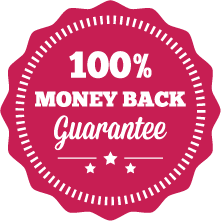 How Does It Work?
1. Download

2. Edit

3. Print

4. Sign
This is our lodger agreement template with provision for a guarantor. The guarantor is a party to the contract and then he guarantees the obligations of the tenant under the agreement.
If you need our standard non-guarantor version, then please use our general lodger agreement template.
Our Guaranteed Lodger Agreement template is for use by a residential property owner when taking in a lodger to live in their home and whose obligations will be guaranteed by someone. Such obligations include:
the payment of the rent; and

also any other obligations of the lodger, e.g. not to damage the property.
The template is drafted in clear, plain English.
Tax issues with lodgers
There are good tax breaks for taking in a lodger, so if you have a spare room it makes great financial sense to take in a lodger. For more details see: https://www.gov.uk/rent-room-in-your-home/the-rent-a-room-scheme.
When should I not use a Lodger Agreement With Guarantor?
The notes on our general lodger agreement point out that it is only suitable for certain situations (click here for the details). As with our general lodger agreement, if the lodger is not to live with the landlord or a close member of the landlord's family, then this is not a lodging situation. Instead you should consider one of our more appropriate templates, such as:
The notes on those templates explain:
when you should use them; and
what rights the licensee or tenant has.
Guide to our Lodger Agreement With Guarantor template
The majority of this agreement is the same as our general lodger agreement, as you might expect. For the guide to that template, please click here and then scroll down the page until you reach the guide section. The main differences with it are:
We have added the guarantor as an additional party to the agreement.
9. Guarantor
This new clause has been inserted, under which the guarantor gives the owner a guarantee that the lodger will comply with the terms of the agreement. Note that no guarantee is valid if only verbal – it must be in writing for you to be able to rely on it (section 4 of The Statute of Frauds 1677).
To ensure the guarantee is enforceable, the agreement is being signed as a deed – the full guide includes instructions on how to do this.