Our Prenuptial Agreement template:
UK-solicitor-drafted for reliability

written in clear English

full guidance notes for easy completion
100% money-back guarantee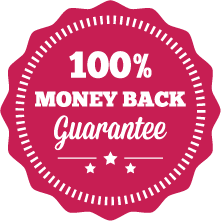 How Does It Work?
1. Download

2. Edit

3. Print

4. Sign
Before marriage it has become more popular to sign a prenuptial agreement. This document is for a bride-and-groom-to-be. It puts in writing what would happen to their assets if the marriage ends in separation or divorce. UK courts are now more inclined to respect the arrangements set out in a fair prenuptial agreement.
Some say that entering into such an agreement means their commitment to the marriage is already in question. However, since divorce is unfortunately a part of life, it seems only wise to try to protect one's assets, especially if one of the parties:
has accumulated substantial wealth before the marriage,
owns an heirloom that is intended to remain in their family,
has received a substantial inheritance, or
has the benefit of family trusts.
Another reason to initiate a prenuptial agreement is if there is substantial property that has been in the family of the bride-to-be or groom-to-be for a long time. It would be very sad to lose family homes or property in a divorce settlement, if you can avoid it with a prenuptial agreement.
Should there be children from a prior marriage, you will want to protect them from any financial disasters if the second marriage doesn't work out. This is especially true for the party that is responsible for their well-being.
When to use a Prenuptial Agreement
When you use the prenuptial agreement, it can really help you to achieve a fair UK court-imposed divorce settlement. Particularly if one of the parties has been married before, they could be a little wary about having an unfair court order should they divorce again. By having a prenuptial agreement, there is hope that there won't be an unfair distribution of assets. Without a prenuptial agreement, another divorce could cause financial loss that might be more than your personal wealth could handle.
It should be put in place in contemplation of a marriage. It should not be used long after marriage, as it will not be valid when you use it that way.
Completing our Template
This website offers a do-it-yourself prenuptial agreement. An experienced UK solicitor wrote it with care. Have confidence the agreement uses easy-to-understand text, without legal jargon. Not only will it be easy to read, it will also be easy for you to complete – our guidance notes will help you to complete the template correctly and quickly.
Once you have purchased the document you just need to download it on to your computer. You will be able to customise it for your express needs before both of you sign it.
For our other family documents click here.
For more from Wikipedia on prenuptial agreements see: https://en.wikipedia.org/wiki/Prenuptial_agreement#United_Kingdom.