Copyright Infringement Notice Letter
Our Copyright Infringement Notice Letter template:
UK solicitor-drafted copyright infringement letter template
Simple-to-edit template – with full guidance notes
Warn another party to stop infringing copyright
Save on legal fees by drafting the letter yourself
Our full money-back guarantee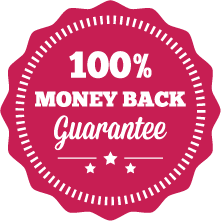 How Does It Work?
1. Download

2. Edit

3. Print

4. Sign
Use our Copyright Infringement Notice Letter template to notify an individual or a business that they have infringed your copyright. The letter warns the recipient that you will take legal action if they do not cease the copyright infringement.
In the UK is the Copyright, Designs and Patents Act 1988 governs copyright. Under this law, an owner of copyright has a range of legal remedies. These include:
Damages for breach of copyright;
Damages for breach of moral rights to be identified as the author and to object to false attribution of work;
An injunction to prevent further infringement of copyright; and / or
An order for the handing over of any articles/materials that infringe the copyright.
However, taking legal action is expensive and time-consuming. Accordingly, you may be happy simply to require that the copyright infringement ceases. You'll often hear of this type of letter being referred to as a 'cease and desist' letter. That means that unless the infringing party stops doing what they are doing, you will take formal legal action.
If you are concerned with copyright infringement on the Internet, then you may prefer to use the following resources:
initially, Copied Content Complaint Letter template;
followed by DMCA Take Down Notice template.
Using Our Copyright Infringement Letter
Our letter template has been drafted by a practising UK Solicitor, to ensure that it covers all that is legally needed. This letter acts as a copyright infringement warning notice. The law does not set out any specific format for a copyright infringement notice, but, to comply with the Civil Procedure Rules, you do need to set out what the infringing action is that you are claiming infringes your copyright.
When you download the template letter, you can then edit it to cover your specific circumstances in Microsoft Word. You will need to set out a description of what you have that has copyright protection. You will also need to set out what the infringing party has done wrong.
Once you have edited the letter template, then you will need to delete any square brackets that remain. Once you have completed editing the template, you can save it in Word or PDF format.
Does your Material have Copyright Protection?
Before issuing a letter for infringement of copyright, you need to satisfy yourself that your work attracts copyright protection. In the UK there is no requirement to register copyright in order for it to exist. Copyright exists automatically when you create an original literary, musical or artistically work. Copyright also covers original sound recordings. Read our free detailed guide to copyrighting music for more details on copyright protection for music.