Our DMCA Take Down Notice template:
Use it to get the infringer's host to remove the infringing material
Complete it in just a few minutes
Expertly drafted in the UK
Money-back guarantee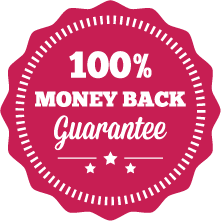 How Does It Work?
1. Download

2. Edit

3. Print

4. Sign
Our DMCA Take Down Notice template is for use by any website whose copyright content has been breached by its being copied by someone without permission.
The notice takes the form of a letter, which we have kept straightforward, while still complying with the various requirements under the DMCA (the Digital Millennium Copyright Act 1998 in USA) for it to be a DMCA Take Down Notice.
This notice is intended to be used after you have first written to the infringer to demand that they remove the offending material, but unfortunately, despite this demand, they have not done so promptly. (In case you need one, here is a link to our Copied Content Complaint Letter, which you can use first.) The next step is to tackle their ISP with a DMCA Take Down Notice.
Technically this is part of US law, not UK law, as the DMCA is a North American statute. However, given that many ISPs are North American or have branches there and all ISPs should be familiar with the DMCA take down procedure even if not based in North America, you will probably find that trying this procedure works for you.
If their ISP does not comply, then you can re-use this template to send a similar letter to all of the major search engines to see if you can resolve the problem that way instead.
Using our DMCA Take Down Notice template
It will truly only take you a few minutes to complete the template and produce your DMCA take down notice. You can then send it off, wait a few days to see if it achieves the desired effect and then check the offending website again to see it the infringing material has now been taken down or blocked. With the guide that comes with the template, it could not be easier.
If you first need to send out a copied content complaint letter (this really is advisable if you have not done so already), then please see our template for this.
Filing a DMCA Take Down Notice
You can file your DMCA take down notice as follows:
1. Consider if the web-page infringes yours – take advice from a law firm if in doubt.
2. Print off or save screenshots of the infringing website in case of changes being made to it or it is taken down but a dispute develops.
3. Use www.whoishostingthis.com or the like, in order to find out who is hosting the infringing website.
4. Go to the hosting company's website in order to find out their contact details (e.g. their DMCA agent).
5. If that is unsuccessful, you can check if the hosting company has registered as host with the U.S. Copyright Office – they may have registered their contact details there.
6. Fill in the DMCA take down notice template (see the details below) and send it off.
7. Give them 3 days if sent by email or fax (longer if sent only by post) and then check to see if the infringing web-page has been taken down.
8. If this is unsuccessful, file a similar DMCA take down notice with all of the major search engines.
If this process works, which it generally does, it provides a quick and simple solution for you. The main thing is to give them a bit of time to react – some are quicker than others – and then double-check to see if the web-page has been removed.
Clauses in the DMCA Take Down Notice
The following is an abbreviated version of the guide that accompanies the template when bought:
The idea is that this letter will be reproduced on your letterhead notepaper (or the equivalent with all your business's usual details). Therefore delete the heading that refers to it being on your letterhead notepaper.
Address it to the infringer's ISP by inserting the name and address of the hosting ISP where indicated.
Fill in the date, i.e. the actual date you sign it – this can be hand-written once the letter has been signed or you can type it in.
In the first paragraph, select whether you are owner of the business or a director of the company in question.
In the second paragraph, select which option applies to your infringed material – whether it is an article or a picture.
After the second paragraph, where it says "Original content URL:", at the end fill in the URL of your infringed Web-page. Where it says "Infringing content URL:", at the end fill in the URL of the infringing Web-page.
The rest of the main content of the letter is designed to comply with the DMCA requirements for a take down notice (particularly the penultimate paragraph, which you should not alter).