Marketing Agency Agreement
Our Marketing Agency Agreement template:
Fully customisable Agreement
Complies with UK & EU laws
Professionally drafted for accuracy and peace of mind
Download and then edit it in Word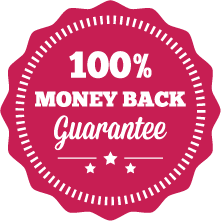 How Does It Work?
1. Download

2. Edit

3. Print

4. Sign
You won't be able to grow your business if you aren't being marketed, so it is a good idea to find a marketing agency to help you. Once you have found an agency you want to work with you will want to enter into a Marketing Agency Agreement. This marketing agent will present your goods or services to the public. The Marketing Agency Agreement that we have at Legalo has been drafted by a solicitor in the UK so you can purchase with confidence. The document will be easy to read as it is written in clear, concise text. The template will be totally customisable so that it can conform to your business needs.
The Marketing Agency Agreement can be used whether you are enlisting the marketing agency for a non exclusive or exclusive agreement. If you aren't completely satisfied with the Marketing Agency Agreement we offer a one hundred per cent money back guarantee. Once you have purchased the Marketing Agency Agreement you can draft, manage and store the template at your online panel. After you have bought the document template you can use it as many times as you need to. If any changes to the law occur or the template needs to be updated you will receive them free of charge.
The idea behind a marketing agency isn't for the agent to make the sales – they only produce the adverts or other marketing tools to help you sell your products or services. The Marketing Agency Agreement will be legally binding between the marketing agency and your company. The Marketing Agency Agreement regulates and records a relationship between the employer and employees. This document could also be used when the marketing agent is just finding consumers for their own marketing company.
You decide!
You could decide that you want the marketing agency to find the consumers and sell the product. This template document will be legally binding for this purpose as well. Although the Marketing Agency Agreement can be both exclusive and non exclusive to avoid competition it is a good idea to make it exclusive. This avoids any unnecessary competition.
Marketing agencies usually work on a commission basis and this would be put in to the document. The commission schedule will be included in the template and it generally changes as the number of years the employee is with the company increase. If an employee stays with the company the commission rises and you will need the Marketing Agency Agreement to facilitate this.
The Marketing Agency Agreement is legal in England and Wales and is customisable. Because a UK solicitor has drafted the document there shouldn't be too many changes that are needed. However, if you have any questions you can always contact us.