Our Hold Harmless Indemnity template:
easy to use and reliable agreement
expertly-drafted template
guidance notes in plain English
cost-effective peace of mind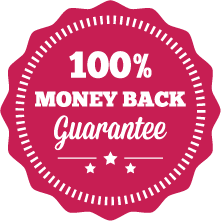 How Does It Work?
1. Download

2. Edit

3. Print

4. Sign
Our Hold Harmless Indemnity agreement template is for use by someone who has agreed with another that one of them will indemnify the other for problems arising out of the proper fulfilment of a contract between them. This Hold Harmless agreement is supplemental to such other contract – this will frequently be a contract for the sale of goods (or the supply of services) on the standard business terms of the supplier.
The contents of the agreement can be used to insert into a letter, but we recommend putting it in place as a formal contract.
Hold harmless indemnities are often known by various different names, such as:
1. a hold harmless agreement; or
2. an indemnity.
Such an indemnity is often used by a UK supplier of goods, for example, where goods are being supplied to a merchant in USA for distribution in USA.  The UK supplier does not want to bear the risk of litigation against it from end users in USA, with the associated risks of huge compensation demands and large legal fees.
It may also be that the supplier, who is based outside the US, has been required to obtain such an indemnity by their non-US insurance company as a requirement in order for their insurance to include sales to the US.
Our template Hold Harmless Indemnity is suitable for use in all such situations. It takes very little time to complete, so you will find it quick and easy to use.
The template has been drafted by David, our co-founder and solicitor of over twenty years. This ensures that you can rely on the document being up-to-date and legally comprehensive. Our detailed guidance notes (included free with the template) offer a clause-by-clause explanation of the agreement. A copy of the guidance notes are also available here: guide to this template.
Using Our Hold Harmless Indemnity Template
This template for a hold harmless indemnity can be downloaded in Word format at the click of a button once purchased. It can then be easily edited by you to suit your own needs.
We provide a full money-back guarantee if you are not happy with your template document for any reason, so you can buy with peace of mind.
Once purchased, the template can be reused as many times as you want for creating such indemnities at no further cost. We keep our templates under review to ensure they are up-to-date. When we update a template that you have bought, we will notify you by email and you will get a free access to the updated template.
If you would like to see the full range of our commercial agreement templates, click the link.