Covid Vaccinations For Employees: No Jab – No Job?
Posted by David Cammack on November 30, 2021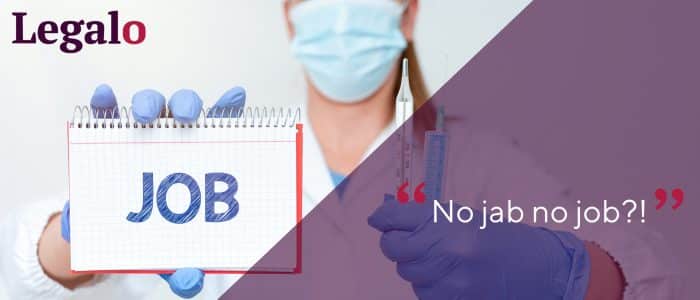 Talking about COVID-19 vaccinations for employees, the government said businesses can opt for 'no jab, no job' rules across their workforces. However, caution is advised in relation to enforcing vaccination rules. There is a risk that employment tribunal claims may follow if you get it wrong.
When interviewed earlier this year by Sky News, transport minister, Grant Shapps, said that companies may impose a vaccination requirement for staff. The foreign secretary, Dominic Raab, had also said that he thought such an employment policy was a good idea. However, it is clear that there will be no new government legislation making it mandatory in all businesses and other organisations that whole workforces are double-vaccinated.
Compulsory COVID-19 vaccinations for some employees
CQC-registered care homes in England are currently the only exception to this. The government has passed a new law, that came into force on 11 November this year, making it compulsory for care home staff (including agency workers and volunteers) to have received the double-vaccination, unless they are medically exempt. For more details on this law and the exemptions, please see this ACAS article. What is odd is that it is not a legal requirement for:
all of the residents at care homes to be vaccinated; and

all of their visitors to have been vaccinated.
However, one would hope that the public are being sensible and sensitive to the needs of others. Given the recent public reluctance to wear facemasks while it was purely "advisory", this might be too much to hope for.
Matt Hancock, when he was the Health Secretary, added: "We have a responsibility to do all we can to safeguard those receiving care including in the NHS and so will be consulting further on whether to extend to other health and social care workers."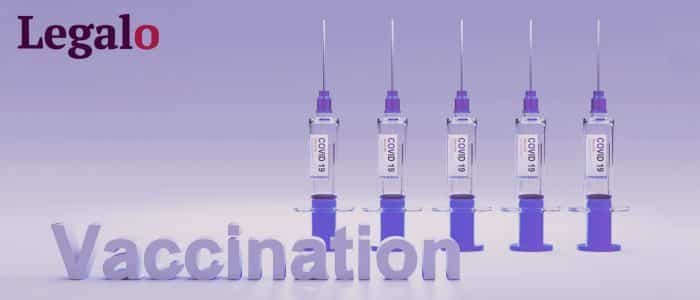 What are the lawyers saying?
Various law firms have urged caution, suggesting that blanket policies could well lead to trouble. A business would need to show that each job role covered by a blanket requirement truly needed all employees carrying out that role to have been vaccinated. The employment tribunal is still the final arbiter on whether employers may demand staff to be vaccinated in England. Businesses who take action against an employee for not getting immunized face an elevated risk if they can't show their policy was reasonable.
Every business deciding whether to make the COVID-19 vaccinations compulsory for its employees must evaluate their own risks. Any blanket ban will mean problems in recruiting staff or with staff retention. It's a fine line to walk, keeping customers safe and employees happy.
The CIPD have suggested the best approach for employers is:
to encourage their employees to have the vaccine,

but not make it compulsory, as that might be discriminatory and therefore unlawful.
Their spokesperson said, "There will be a small minority of people who don't get the vaccine either because they can't for medical reasons or choose not to for other reasons, and employers must be careful not to stigmatise or discriminate against them".
A further issue is that, if it comes to terminating employment in a role that does need the employee to be vaccinated, the employer must still follow a full and fair procedure. Even in care homes, the change in the law on vaccines does not mean an employer is exempt from the normal rules on making a fair dismissal.
ACAS has advised talking with staff to come up with a vaccine policy that is appropriate to the needs of the organisation and staff, and to support and encourage staff to protect their health by being vaccinated where possible.
What about masks?
The bigger issue here is the need for continued vigilance in wearing masks. Masks prevent passing on the virus to others, whether you have been vaccinated or not. Masks are thought to reduce infection rates to 1% when both people wear a mask. Continued use of masks:
(a) in confined areas with high numbers of the public, such as public transport, cinemas, concerts and theatres; and
(b) when dealing with vulnerable members of the public,
would help reduce infection rates. This remains important, even if the people concerned:
have been vaccinated; and
therefore are not at great risk of serious health issues from the virus.
More employment law news like this can be delivered straight to your inbox regularly. Just sign up for Legalo's newsletter.
Get Legal & Compliance tips straight to your inbox, free!