Coronavirus and a Work From Home Policy
Posted by David Cammack on March 18, 2020
With more people becoming concerned about Coronavirus (Covid-19) and making genuine efforts to limit its spread (including social-distancing or self-isolation), it is necessary to think about having your employees work from home and whether, or the extent to which, this is feasible. Hopefully, this will only be needed for a limited period and then things can be changed back to normal. So you may need a temporary work-from-home policy (also known as a "home-working policy" or a "remote-working policy").
Most companies' staff handbooks do not include such a policy. The closest thing they will have is probably the right for an employee to apply for flexible working, which might include some working from home, but not necessarily. However, a typical flexible-working policy focuses on the application for flexible working and on the rights of the employee if it is granted, but not on the practicalities of setting up an arrangement for working from home or making it temporary (and that being under the employer's control) as should apply to the current health crisis.
So what should a good work-from-home policy cover? There's actually a lot of different things to think about, even with a temporary arrangement. Here are some of the key topics:
1. GDPR and data protection
It would still be essential to ensure the security of data when a worker works form home. The company remains liable if home-working results in a data breach. This is just the same if a worker loses data while commuting to and from home. For example, if the employee leaves a company laptop (or a CD-Rom or flashdrive) with data on it on the train, or has it stolen from their home or their car.
This section would cover the need for the employee to keep data secure while away from the office and to comply with the company's normal data protection policy. It would look at ensuring a secure channel for email communication and the secure storage of data while at the employee's home or while being accessed from it.
While the company would still be liable under GDPR for the data breach, the employee could be subject to the employer's disciplinary policy for causing the breach. The work-from-home policy should warn the employee of this.
2. The grant and the termination of the right to work from home
The employer would want to be in full control of any permission for temporary home working. The policy will need to cover this to make it clear:
that the employer can revoke or suspend the policy at will; and
that it does not become an employee's right to continue to work from home.
This makes it rather different to a flexible working arrangement.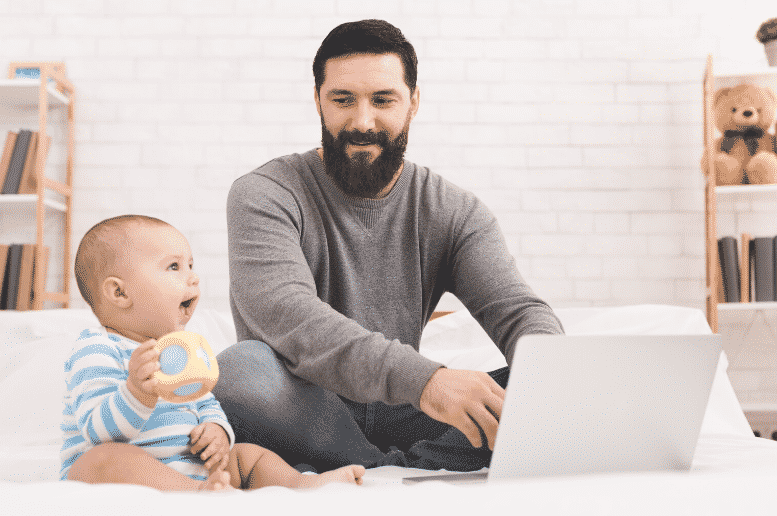 3. A checklist as to the suitability of an employee's home environment for work
The employer has a duty of care to the employee even if encouraging or permitting home working. A good checklist will guide you through the issues the employer needs to check to see if the employee's job and home are suitable for home working.
4. Equipment needed for the home worker
The employer might need to provide some equipment, such as a laptop and a company mobile phone. What would the employee be providing? Perhaps an internet connection and a suitable space in their home to serve as a temporary office.
You can see from the above that it is not as simple as asking an employee to work from home during the coronavirus situation. If you need a work-from-home policy, get in touch with us.
Get Legal & Compliance tips straight to your inbox, free!