Our Living Will template:
easy to customise to your requirements
money-back guarantee

drafted by an expert solicitor

plain English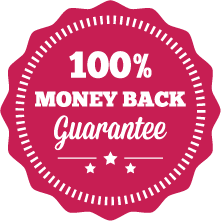 How Does It Work?
1. Download

2. Edit

3. Print

4. Sign
Many people take the time to get their Will drawn up, but do not think about getting a Living Will. A Living Will gives you the opportunity to express in detail your beliefs and wishes are concerning your medical care. You are going to put into writing if you want life support and any other life prolonging medical care you do or do not want. If you do not have a Living Will and you are unable to speak for yourself, your medical decisions regarding life support will be in someone else's hands. If you have a Living Will you shall be in control of your care until your death regarding heroic measures to potentially sustain your life.
If you have put into writing that you do not wish to be hooked up to life support machines, and instead want to be allowed to pass away naturally or to not be resuscitated in your Living Will then your wishes must be adhered to. By using the downloadable forms on our website you can rest assured that your wishes will be followed. The downloadable templates are easy to understand and have been written in plain English.
Using our Living Will template
The Living Will contains many optional provisions, including what to do if you are comatose and your wishes regarding life support and resuscitation of your pregnant, and more. The objective of the Living Will is to ensure that you have a say in your medical care when you are unable to communicate. You can put in the Living Will certain circumstances where you would use life saving measures. By writing your exact wishes you are protect your personal beliefs regarding medical treatment. A Living Will helps you relatives make informed decisions without an element of doubt.
In your Living Will you can nominate a personal representative if you are unable to speak or communicate in any way. This person must be someone you trust explicitly and someone you know very well as they will have the legal power to make these decisions for you if you are unable to.
Our downloadable templates will save you time, so there will be no excuses for not putting your wishes into writing. You will be able to save this template to your computer so that if in the future you wish to change the conditions of your Living Will you will be able to do so. With the medical field making so many advancements you may wish to have a new treatment used that previously was unavailable. Our Living Will template can be customised if you desire to add choices of this nature.
The time to decide on medical care is before it is needed, not in an emergency. Emotions will run high if a sudden accident happens and it will be hard for your loved ones to make medical choices on your behalf if you are unable if they do not know of your wishes and beliefs. Once you have established your Living Will it is a good idea to let everyone in your family know that it exists. You could even send a copy of it to your immediate family members. If possible attach a copy of the Living Will to your medical records then your doctors will be aware of your choices