Deed of Family Arrangement
Our Deed of Family Arrangement template:
Easy-to-use template precedent
Vary the terms of a Will after death
Full guidance notes included with the download
Drafted by a UK Solicitor for reliability
Our 100% money back satisfaction guarantee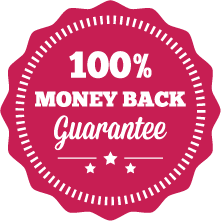 "A godsend for those who are looking for a friendly, helpful and good value service. Highly recommended."
– Mr H of Kidderminster
How Does It Work?
1. Download

2. Edit

3. Print

4. Sign
A Deed of Family Arrangement is a deed that can be created and put in place to vary the terms of a Will after the death of the person who left the will. Its formal name is a 'Deed of Variation of a Will'.
Provided that the beneficiaries that will be affected by the variation agree then the will can be varied so that the gifts that are passing under the terms of the will can be varied. There are many reasons for wishing to put in place a Deed of family arrangement.
If one or more of the beneficiaries under the will that you are considering have agree dot vary the the terms of the gift left to them so that all or part of it passes to another party then use this precedent template to achieve that.
Using our Deed of Family Arrangement Template
Our precedent template has been drafted by a UK practising solicitor to ensure that it is accurate and reliable. It is available in Microsoft Word format. Once created, you can also save it to PDF format if you wish.
We provide a detailed guide to the template, which we include with your download. Once you download the template you simply need to edit the sections of the template that have square brackets – [  ]. You just need to edit these areas to include the information that is specific to your situation.
Once you have completed the deed, you can then print it. It is then ready for signing. Ensure all the beneficiaries that are affected by the variation agree to it and sign the Deed.
If the deceased person died without leaving a will, then their property will pass under the Intestacy laws. You can still change who will receive the property of the deceased person, but in this situation you need to use a document called a 'Deed of Variation on Intestacy' which you can also download from our website.