Licence To Occupy Residential Property
Our Residential Licence to Occupy template:
Now over 300 sold!
Is UK-lawyer-drafted for reliability
Comes will full guidance notes for easy drafting
Puts in place a reliable contract with your tenant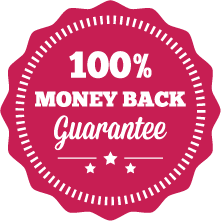 How Does It Work?
1. Download

2. Edit

3. Print

4. Sign
This is our residential licence to occupy residential property. It is suitable for residential property (but not commercial property). Once you have downloaded it, you can easily edit it to your requirements. We include full guidance notes with the Word download, so completing it is simple and quick.
This is one of our best-selling templates, with over 300 sold!
You can rely on our online document service to provide you with a robust and reliable agreement at a very cost-effective price. David, our co-founding solicitor, drafted this template.
When to use this Licence To Occupy Residential Property template
Use this licence agreement:
when you are going to let part of a residential property on a short-term basis;
for homes in multiple occupation ('HMOs') where occupation is not expected to be in the medium to long-term; or
where people do not regard this as their home, e.g.  hostels, hotels, boarding houses or student accommodation (including a student HMO).
However if:
1. you are going to give the tenant exclusive use of just one room in a property that is also your home, then you should use our lodger agreement template instead; or
2. you are letting the whole of the flat or building to one or more tenants, which they will regard as their home (i.e. the landlord doesn't live there and it is not an HMO), use our assured shorthold tenancy template.
Using the right template
Please do not use a template for the wrong situation. If you do, you are likely to find difficulties with eviction processes later or misunderstand what rights the tenants have. We provide detailed guides for each template that we sell. The guide states:
when you should use the template (or not use it);
what rights it gives the tenants; and
what eviction processes apply.
If in doubt as to which one to use, then you should consider using the assured shorthold tenancy template as a default. This would ensure you don't breach the rights of a tenant. You can find more details on when and when not to use this template in the guide that accompanies it.
If you are still in doubt, you can use an online test to see if you are likely using the right template at Shelter's website here (NB it is written as if the person taking the test is the tenant, but if you ignore that it works perfectly well): http://england.shelter.org.uk/get_advice/downloads_and_tools/tenancy_checker.
If the premises are to be let to a business for business occupation, rather than residential use, then try our commercial licence to occupy instead. Otherwise this residential licence is the correct agreement for you to use. See our guide for further details on this.
If you are having someone else guarantee the occupier's obligations, then please try our Licence to Occupy Residential Property with Guarantor template.