Technology Transfer Agreement
Our Technology Transfer Agreement template:
UK Solicitor-drafted transfer agreement template
Legal peace of mind and reliability, without high costs
Full guidance notes included with the transfer agreement
100% satisfaction guarantee on this transfer agreement template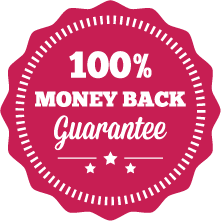 How Does It Work?
1. Download

2. Edit

3. Print

4. Sign
Our Technology Transfer Agreement template (sometimes called a Technology Assignment Agreement) is for use by a party that has created technology and wishes to transfer the ownership of that technology to another party.
The legal rights that exist within the technology are intellectual property rights and 'know how'.
Intellectual property rights can take many forms. Within technology products or processes the rights will generally be made up of one or more of the following intellectual property rights:
Patent rights
Copyright
Design rights
Trademark and branding rights
In addition the technology will often include confidential or 'proprietary' information, sometimes called 'trade secrets'. This is the 'know how' that relates to the technology. It is the steps and or processes that are needed to make the technology work. Our template agreement makes provision for the transfer of any, or all, of these rights.
Technology Transfer or Assignment
The purpose of a technology transfer agreement, or assignment, is to pass ownership of the rights from one party to the other. Most people use the terms transfer agreement and assignment agreement interchangeably. Strictly speaking, the agreement should be called a 'transfer' agreement where no money is being paid by the recipient of the technology transfer. Where money is being paid, then the process is legally referred to as an 'assignment' of the technology rights.
Using our Technology Transfer Agreement Template
Once you buy the template agreement, then you can download it in Word format. Once you have downloaded it, then you can edit it to suit your requirements. The template comes with detailed guidance notes. To make it easy for you, those notes take you through every clause in the document template.
The agreement is comprehensive yet quite simple, because there are only a few areas that you will need to edit yourself. The parts that you need to edit are shown with [square brackets] around them.
With the aid of the notes, you can draft a full agreement in less than twenty minutes.
Help Drafting Your Agreement
If you have any questions regarding the transfer agreement template then please email or call us. We are here to help. Our team will happily talk you through any issues or answer any questions that you may have. Our customer services team are here to assist, both before and after any purchase that you make.
We can't give specific legal advice directly, but we can answer any questions that you have regarding this technology transfer agreement template, and how and when to use it.