Intellectual Property Assignment Agreement
Our Intellectual Property Assignment template:
Easily create an Intellectual Property Assignment
Specialist Solicitor-drafted assignment template for reliability
Customise to your requirements
Full guidance notes included for easy drafting
Our money-back satisfaction guarantee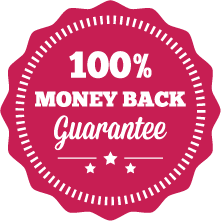 Excellent service and very quick response to my questions. Documents are easy to understand.
– Phasor Ltd
How Does It Work?
1. Download

2. Edit

3. Print

4. Sign
Our Intellectual Property Assignment has been drafted so that it covers all types of Intellectual Property (IP). The Intellectual Property Assignment (often called an IP Assignment) agreement enables you to transfer intellectual property easily from one party to another.
You can use this agreement template to transfer the following types of intellectual property rights:
Trademarks;
Copyright;
Design Rights; and / or
Patents.
If you want to transfer know-how or confidential information along with the IP rights, then we recommend that you use our Technology Transfer Agreement, instead of this IP Assignment. If you only need to cover trademarks, then you may prefer our Trademark Assignment, as it is:
more to the point and
covers in more detail what you need to do to register the assignment of a registered trademark with the IPO.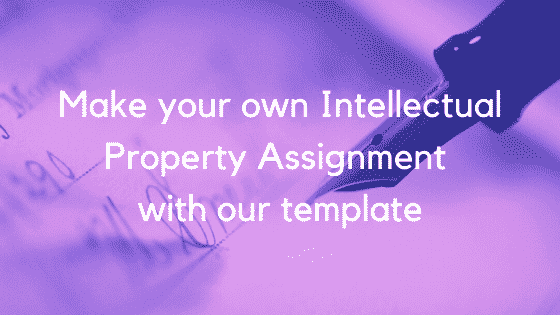 When to Use an Intellectual Property Assignment Agreement
The intellectual property laws existing here in the UK state that if you have created artwork, music, written works, discoveries, inventions, symbols, etc, you have exclusive rights to them. This is the case unless you create the IP in question in your capacity as an employee of a company. In that case, the employer owns the intellectual property.
As the owner of intellectual property rights, you may want to transfer those rights to another party. If you are transferring IP rights in return for a monetary payment, then you are deemed to be assigning those rights. If, however, you are transferring the IP for no monetary payment, then you are deemed to be transferring the rights.
In both cases it is necessary to document the transfer in writing. Use our IP Assignment template to do this.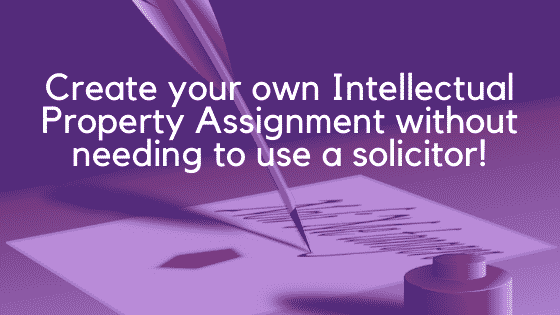 Using our IP Assignment Template
Our template has been drafted by an IP specialist UK solicitor so that it is legally binding in England, Scotland and Wales. You can purchase our documents knowing that they are easy to use and great value for money.
You may hire a consultant or freelancer to create new ideas or products. When you have them sign an Assignment of Intellectual Property, then you are transferring the IP from them to you.
It will state that any ideas or products from them will become the intellectual property of your business, instead of the consultant. It eliminates the possibility that the consultant could use the idea or product to reproduce it or sell it to another company.
Although you will find the document includes some legal terminology, it will be easy for you and the other party to understand. The guide that comes with the template explains each clause and terminology as you go along, so it is very easy to use. Download the template to your computer, and you can begin filling it out right away.
Need Help With This IP Assignment Template?
Whatever questions you have regarding this intellectual property assignment template, we are here to help you. Our team of customer support advisers cannot provide legal advice, but they can advise you on using this agreement. For example, whether this or another agreement template is right for you. We can also answer any questions that you have when you get to completing the IP assignment agreement.