Discount Package: Secured Loan with Legal Charge
Our secured loan package:
Both the templates you need to secure a loan
20% discount
Money-back guarantee
Plain English
Over 200 discount packs sold!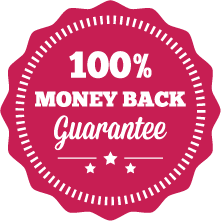 How Does It Work?
1. Download

2. Edit

3. Print

4. Sign
When using our Secured Loan Agreement template, you need to secure the loan by some means – our template for a Legal Charge is a great way to do that. So we have put together a package for you, giving a 20% discount when you buy both of the templates that you need for a loan that is to be secured on the borrower's assets by way of a legal charge (usually secured on freehold property or long leasehold property).
Please review the product pages for the 2 templates, to check they are suitable for you, before purchasing this combined pack, as the notes on those pages are more comprehensive.
Now over 200 discount packs sold!
What do I need for a secured loan?
Included in the pack are:
This is an opportunity to buy these great commercial templates at a generous discount.
To obtain this discount, simply click on the "Add To Basket" button on the right, which will add this batch to your cart and apply an automatic discount of 20% off our normal prices if you bought them separately. (Please ensure you do not also add the templates separately to your cart at the same time, or alternatively please delete them before you check-out.)
With this combined discount package, you still get:
the full text of our normal commercial templates;
the full detailed guides to go with the commercial templates;
our money-back satisfaction guarantee;
permanent on-going access to the templates you have bought;
free updates of these commercial templates for life; and
use of our free helpline in case of queries on how or when to use the templates *.
* The helpline does not include giving legal advice or reviewing / approving your final drafts.
Once you have prepared your documents, you will need to register the legal charge at the Land Registry with a free CH1 form, which you can obtain here. The guide to the legal charge, that comes with the template, mentions the forms you need briefly, but your main reference for the registration side should be the Land Registry website.
Alternatively, if the Loan is to a Company
If you are securing your loan over a limited company, why not consider using a debenture instead, for more comprehensive protection than just a legal charge? Click on the link to see our Discount Package: Secured Loan with Debenture, which also comes at a 20% discount.
For more details about these two templates, please check the respective pages where you can read all about them. From there, you can also preview the guides that accompany the templates: