Discount Package: Secured Loan with Debenture
Our secured loan package:
20% discount
Both the templates you need to secure a loan

Jargon-free, plain English

Money-back guarantee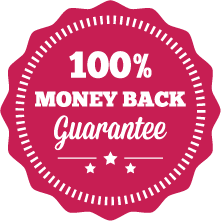 How Does It Work?
1. Download

2. Edit

3. Print

4. Sign
This is a package to give you a 20% discount when you buy both of the templates you need for a secured loan that is to be secured over the assets of a limited company by way of a debenture agreement (i.e. a series of fixed and floating charges). A debenture is only relevant when the lender is taking security over a limited company – it is not for use with securing loans made to private individuals. To be able to grant a debenture, the company does not need to own a freehold property, but of course if it has equity in a freehold property then it can provide better security to the lender.
What is included in this discount bundle:
This is an opportunity to buy both of these great commercial templates at a generous discount. When you buy the Secured Loan Agreement template, you need to match it with one or another means of security – either the Debenture or a Legal Charge over property.
To obtain this discount, simply click on the "Add To Basket" button on the right, which will add this batch to your cart and apply an automatic discount of 20% off our normal prices if you bought them separately. (Please ensure you do not also add the templates separately to your cart at the same time, or delete them before you check-out.)
You still receive all of the Legalo benefits …
With this combined discount package, you still get:
the full text of our normal commercial templates;
the full guides to go with the commercial templates;
our money-back guarantee;
free updates of these commercial templates for life; and
free access to our helpline by email or telephone to help you choose the right templates and use them (excluding our providing legal advice).
If you are not securing your loan over a limited company, why not consider using a legal charge instead in order to secure it? Click on the link to see our Discount Package: Secured Loan with Legal Charge.