Design Right Assignment Agreement
Our Design Right Assignment template:
Easily draft a Design Right Assignment Agreement
Full guidance notes included with the template
Draft an Assignment in less than 15 minutes
Our no-quibble money-back guarantee
Specialist Solicitor-drafted assignment template for peace of mind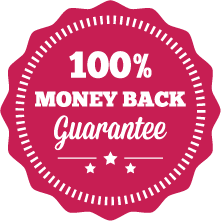 How Does It Work?
1. Download

2. Edit

3. Print

4. Sign
Our Design Right Assignment Agreement template is for use when one party is transferring their rights to a design right to another party.
Design rights take the form of 'registered design rights' and 'unregistered design rights'. Our template is suitable for both types of design rights. You can also use it to transfer the benefit of an existing application to register a design right where the application is currently pending at the Intellectual Property Office.
If you are transferring a registered Design Right then you will need to send a copy of the signed  Design Right Assignment agreement to the Intellectual Property Office to request that the update to Register of Design Rights to show the change in ownership.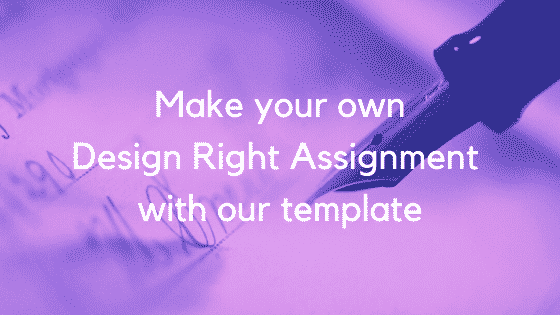 Using Our Design Right Assignment Agreement Template
The Design Right Assignment Agreement template is downloadable and comes in Word format for you to download then edit on your computer. Editing the template is very straight forward. In this particular template you do not need to edit a lot in order to get a completed assignment agreement. Essentially the parts that you need to edit cover:
The names of the parties.
The date on which the assignment takes effect.
The amount being paid to the Assignor (if anything).
Details of the Design Rights being transferred.
Within the template agreement you will see [square brackets] around the words and sections that you need to edit, in order to create your final agreement.
We also include a detailed guide with the template download. It leads you through each clause in the agreement, explaining the purpose of each clause.
Help With Your Assignment
if you have any questions about this template, do get in touch with us. Our customer services team can:
answer questions that you may have about the assignment; and
also guide you on whether it is the correct document for achieving what you are looking to do.
For example, if you are looking to transfer a design along with other intellectual property, then our general intellectual property assignment template would be the preferable document to use.