Our debenture template:
provision for fixed and floating charges
Easy to edit, with full guidance notes
UK lawyer drafted for reliability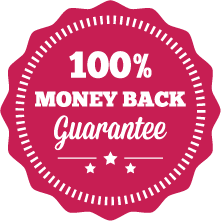 How Does It Work?
1. Download

2. Edit

3. Print

4. Sign
Our debenture agreement template is for use when taking security over the assets of a company when making a loan to the company. The template is downloadable in Word format. Once purchased you can use it as many times as required.
Drafted by an experienced UK commercial solicitor and written in clear English, without the use of jargon, this agreement is simple to complete.
What does the Debenture Cover?
Our debenture template is for use where a creditor is to take a form of security over the assets of a debtor that is a limited company as security. Only companies can grant debentures – not individuals.
A detailed guide to completing the agreement is included but if you would like to read the detail of the actual clauses in the agreement then you can read our guide to the clauses in this debenture template.
Not sure if this is the right template agreement for you or not quite sure what a debenture is, then read on.
What is a Debenture Agreement?
If as a lender you think you might ever need security for your loan at any point, it is best taken at the point you make the loan. If it is taken later on, after the loan has been made, it may not be valid. This is  particularly so if taken shortly before a borrower that is a company goes bust.
A debenture sets up a series of legal charges over all of the different classes of assets that a company might own. For example, if the company:
has freehold or long leasehold property, the debenture imposes a mortgage (fixed legal charge) on them;

acquires freehold or long leasehold property in the future, the debenture will impose a fixed charge on it;

owns equipment, computers, vehicles and machinery, the debenture imposes a fixed charge on them;

has money owed to it, e.g. by customers, the debenture imposes a floating charge on those book debts;

holds cash in the bank, the debenture imposes a floating charge on it; or

has stock, the debenture imposes a floating charge on it.
How does a Debenture work?
It works like a bank mortgage over a house or other land. Ultimately, it gives the creditor the power to sell the assets in question if the debtor has defaulted. Then it can recover the money owed to it. For example, default in the repayment of a loan owed to the creditor.
A "fixed charge" prevents the company from selling the assets in question. This tends to be over long-term assets that the company does not trade in, unlike stock. A floating charge permits the company to sell the asset (e.g. stock). However, when it acquires more stock to replace the stock it sold, the floating charge will extend to cover that new stock. If a critical event occurs in relation to the company, the floating charge can "crystallise". This means it turns into a fixed charge, meaning the company can no longer trade in that type of asset. This would stop the company, for example, from selling the stock. Such an event might be the insolvency of the company, default in making repayments or another breach of its agreements with the creditor.
One minor difference between this debenture and the sort a bank takes over a company that banked with it, is that our debenture only has a floating charge on book debts and on cash at bank, instead of a fixed charge. This is because if you, as the creditor, are not a bank, then you cannot exercise the degree of control over the company's cash and debts that a bank needs to for it to be entitled to a fixed charge.
Loan Agreements, etc
You may be using this debenture in conjunction with one of our loan agreement templates, in which case, please use our "Secured Loan Agreement" template. Our debenture is designed to be used alongside a loan agreement, such as that one. If you need both then buy our Discount Pack, which has both of them in at a 20% discount. For an explanation on why you need both documents to work together, please see this blog article (references in it to a "legal charge" should be read as references to a "debenture" for your purposes): Do I Need A Loan Agreement With My Legal Charge?
You would only use our debenture to take security over a company. For individuals, you can take security by a legal charge over freehold property or long leasehold property they own.
Registration of the Debenture
Where you are taking security over a UK company, the security must be registered at Companies House. Use form "MR01", which you can obtain here free of charge from Companies House. Strict deadlines and fees apply for this – full details are in the guide that accompanies the template.
If there is existing freehold or long-leasehold land that is registered at the Land Registry, then you also need to register the legal charge created by your debenture there. For more details on this and for the free form to use, please have a look at the Land Registry's website. Again fees will apply for the registration itself.
Guarantors
Also use this debenture to secure a guarantor's obligations (most often regarding a loan or debt). If relevant, then in this guide and the related template, treat references to the company as meaning the guarantor. Effectively it will be standing in the shoes of the original debtor to the extent of the guarantee. (If you need a template for a guaranteed loan, then Legalo has one available.)
NB In relation to companies standing as guarantor of a third party's obligations, this is only lawful if there is a real commercial benefit to the company in its doing so. This is usually only in situations where:
someone is paying the company to stand as guarantor of, say, a key shareholder's obligations; or

the company is acting as guarantor of the liabilities of another company in its group. For example, a parent company giving a guarantee in relation to its subsidiary.
If you are in such a situation, you should take independent legal advice from a company law specialist. He or she will understand this issue and can verify that it is being dealt with correctly. If you need help finding one, simply contact us.
Guide to the Debenture
We include a full detailed guide to this template, and to completing it, with the download. You can preview the guide here.