Our Cookies Policy template:
Quick and simple to edit
UK-expert-drafted template
Produce your policy in moments
Get compliant with the law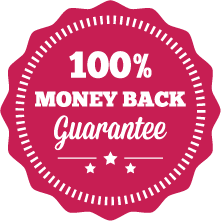 How Does It Work?
1. Download

2. Edit

3. Print

4. Sign
This is our template for a cookies policy for your website: professionally-drafted by a UK legal specialist, and now available to you at a bargain price.
Use this template for any type of website, e.g. business, forum, chat-room or blog, when you want to put in place a cookies policy. It can be customised to suit your needs and competed in minutes.
This template cookies policy puts in place a robust but simple policy that is suitable for all types of commercial and non-commercial websites.
David, our co-founder and lawyer of twenty years, has drafted this template. This ensures that you can rely on the document being up-to-date and comprehensive. Our free guidance notes are detailed and offer a clause-by-clause explanation of the privacy policy (see below for the guide's key details). They make completing the final draft quick and easy.
How and when to use our Cookies Policy template
You need your website to inform visitors when you use cookies and how you use them, e.g. to track them online and to gain analytics information that you then use to improve your website and the customer experience. The 'EU cookie law', which came into force in 2012, requires websites not to use any non-essential cookies on their unless a visitor to their website agrees to it. Not surprisingly fines can be levied for non-compliance.
If your site only uses (a) session cookies or (b) cookies essential to your site's functioning, then you will not need to do anything. However any other cookies will require compliance with the legislation: cookies used for social media, advertising and analytics will need consent from the visitor.
This Cookies Policy template is suitable for e-commerce websites, blog websites, forums and other non-business sites. When you purchase the template from us you can achieve this simply and quickly. You will be able to download the template to your computer. Once you have done so you can customise it to suit your website's needs.
If you need both a cookies policy and a privacy policy, then click on this link to our Privacy Policy template – it includes a cookies policy.
You may also need our terms of use of website template – click the link.
If you would like to see our other e-commerce and internet templates, click on the link.
Guide to our Cookies Policy
A full copy of our guide to using and completing the cookies policy accompanies the template when you buy it. The guide below is a slightly shortened version.
Our Cookies Policy template states that use of the website constitutes agreement for your cookies.
1. Fill in your business/company name and domain name(s) where indicated.
2. Use of cookies – this is a brief cookie use policy. It refers to your using cookies for the analytics system you use. If you do not have any third party advertising on your site, e.g. banner ads, you can delete reference to them.
3. Changes to this policy – This clause provides that you can amend the policy over time. Fill in your preferred contact postal address and email address in the unnumbered clause that follows.
Then at the end of the document, fill in the month and year when you adopt this policy. If you update it again in the future, update this date.